Colin Grant-Adams
As a solo artist, Colin touches every emotion with his enthusiastic, high-energy, professional and artistic performance, tailored to fit any occasion, Scottish, Irish, Folk, Schools or Workshops. His captivating repertoire of Traditional Celtic-American, bluegrass and nationally acclaimed original material, delivered with his powerful tenor voice, and fiery quick guitar together with irrepressible good humor and stories. This mixed with sing-along songs and even some unbelievable yodeling appealing to audiences of all ages.
Colin Grant-Adams' stimulating stage performance, fine guitar work and stirring
vocals make him one of the most popular and versatile Celtic musicians in America
today. His repertoire ranges from the traditional music of Scotland, Ireland and bluegrass
music of America, to his highly acclaimed original compositions included on his eight recordings.

Colin Grant-Adams performs in folk clubs, festivals and concert venues across
Great Britain, Europe and the United States. His performance is delivered with a touch
of humor, mystical stories and sing-along songs leaving the crowds asking for more.
Friday Night Piping Concert - Featuring Glenn Brown

We are delighted that Gold Medalist Glenn Brown has agreed to
volunteer his time and services to the Scotland County Highland Games
due to the unfortunate but necessary cancellation of piper Callum
Beaumont who was scheduled to be with us.

Glenn has won the Gold Medal at the Northern Meeting (Inverness), the
Piobaireachd Society (Canada) Gold Medal, the Dunvegan Medal from
the Skye Gathering, as well as the Senior Piobaireachd at the Argyllshire
Gathering (Oban), as well as being an invitee to the Glenfiddich World
Solo Piping Championship in 2017. Glenn has played with the Scottish
Power Pipe Band, the 78th Fraser Highlanders, and served as Pipe Major
of the Peel Regional Police Pipe Band in Ontario. He also served as Pipe
Sergeant of the famed Shotts and Dykehead Caledonia Pipe Band, winning
three world championships with that band. He serves as a professional
bagpiping instructor in Glasgow, Scotland.
We are delighted to welcome Glenn Brown to the Scotland County
Highland Games as the latest in our series of the Gold Medal Recitalist
series associated with our Games. This is Glenn's first visit to the Carolinas,
so let's give him a warm welcome at his recital at 8 p.m. on Friday, October 5
At Laurinburg Presbyterian Church Admission is $10 at the door only.
Laurinburg Presbyterian Church
600 WEST CHURCH ST.
LAURINBURG, NC 28352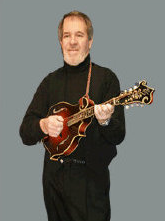 The Sound of Sleat
The Scotland County Highland Games welcomes a new performing act, "The Sound of Sleat" to our entertainment stage for 2018.
The Sound of Sleat is a pipe- centric Celtic trio comprised of Scottish small pipes, cello, vocals and guitar. This talented group of musicians present a unique blend of instruments, which captures the vibrancy as well as the subtlety of Scottish and Irish pipe music. The group offers a versatile program bringing in contrasting vocals with soulful cello accompaniment and other combinations of instruments. "Sleat" takes its name from the peninsula on the Isle of Skye. The "Sound of Sleat" refers to the body of water between the Isle of Skye and the mainland of Scotland. Sleat, (pronounced like "slate") which in Scottish Gaelic means "smooth", is very fitting for this new, great -sounding band. Their signature tune is the reel, "The Sound of Sleat".