As a solo artist, Colin touches every emotion with his enthusiastic, high-energy, professional and artistic performance, tailored to fit any occasion, Scottish, Irish, Folk, Schools or Workshops. His captivating repertoire of Traditional Celtic-American, bluegrass and nationally acclaimed original material, delivered with his powerful tenor voice, and fiery quick guitar together with irrepressible good humor and stories. This mixed with sing-along songs and even some unbelievable yodeling appealing to audiences of all ages.
Colin Grant-Adams' stimulating stage performance, fine guitar work and stirring
vocals make him one of the most popular and versatile Celtic musicians in America
today. His repertoire ranges from the traditional music of Scotland, Ireland and bluegrass
music of America, to his highly acclaimed original compositions included on his eight recordings.

Colin Grant-Adams performs in folk clubs, festivals and concert venues across Great Britain, Europe and the United States. His performance is delivered with a touch of humor, mystical stories and sing-along songs leaving the crowds asking for more.
With over 200 main stage performances in theaters, festivals, and corporate events,
North of Argyll, are becoming one of the most popular Scottish and Celtic bands on the road today.

North of Argyll are a high energy Celtic Fusion, band. Their music style is a fusion between Contemporary, and Rock. Their performance includes, foot stomping music, stories, humor, and all round great entertainment.

North of Argyll, are a touring band. performing in the USA, Canada and Internationally.

The band perform in full Scottish 'Highland Dress,' They are a great visual and auditory experience!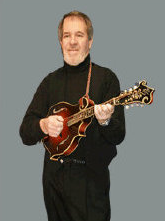 The Scotland County Highland Games welcomes a new performing act, "The Sound of Sleat" to our entertainment stage for 2021.
The Sound of Sleat is a pipe- centric Celtic trio comprised of Scottish small pipes, cello, vocals and guitar. This talented group of musicians present a unique blend of instruments, which captures the vibrancy as well as the subtlety of Scottish and Irish pipe music. The group offers a versatile program bringing in contrasting vocals with soulful cello accompaniment and other combinations of instruments. "Sleat" takes its name from the peninsula on the Isle of Skye. The "Sound of Sleat" refers to the body of water between the Isle of Skye and the mainland of Scotland. Sleat, (pronounced like "slate") which in Scottish Gaelic means "smooth", is very fitting for this new, great -sounding band. Their signature tune is the reel, "The Sound of Sleat".